Delete Resource
When you delete a resource it will be removed from everywhere it appeared in Reach Out. Once you delete a resource, this action can't be undone. To remove a resource from a specific section of Reach Out, but not from the app entirely follow this link. If you'd like to completely delete a resource from appearing anywhere in Reach Out, follow the steps below.
Step 1
Click on "Resources" at the top of the screen and select the resource you'd like to delete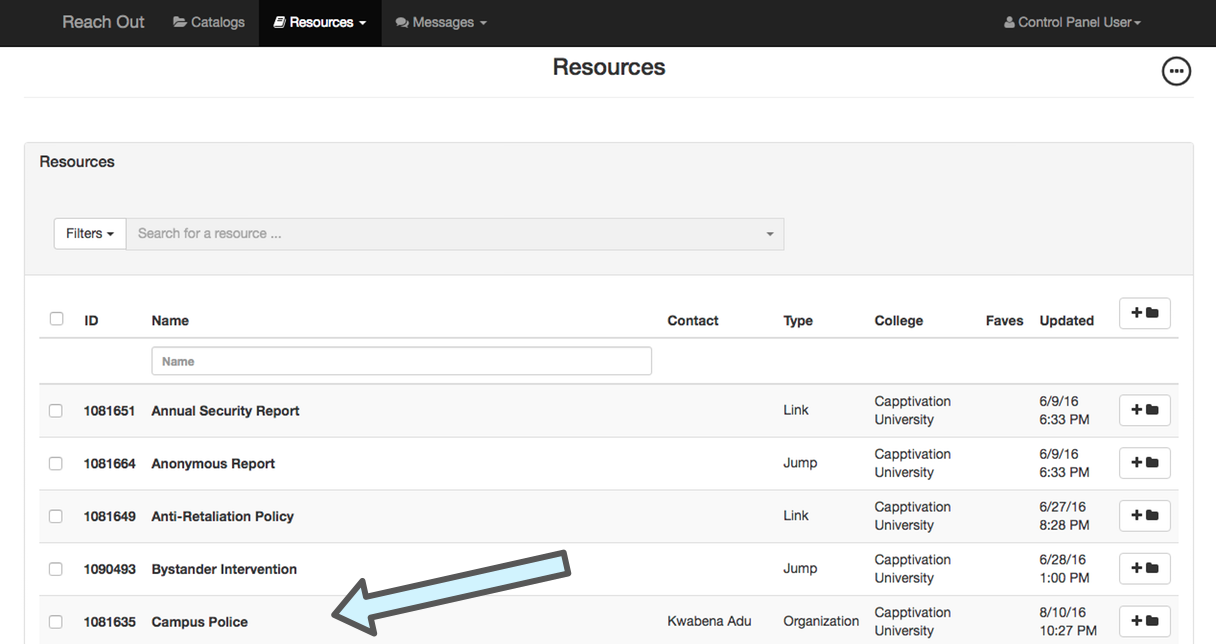 Step 2
After you've selected the resource you'd like to delete, click on the menu in the top right hand corner (circle with ellipsis) and select "Delete". It will then instantly be deleted from everywhere in Reach Out.